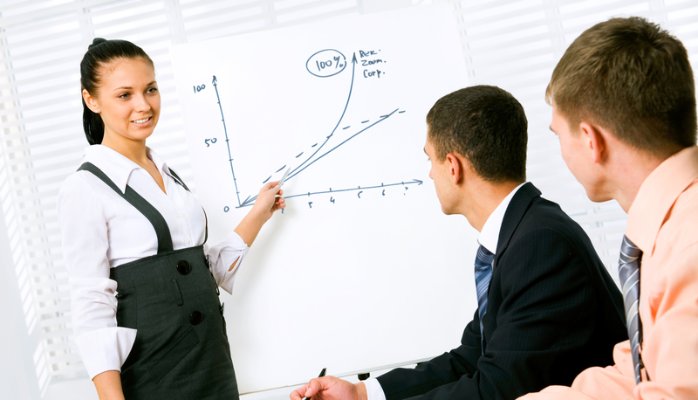 Professional powerful presentations are not synonymous with electronic presentations. Perhaps you've walked into a meeting and once everyone has arrived, the presenter clicks again and again, showing you slide after slide until you can take no more. Exasperated, you shut your eyes and doze off because once again you've been "slideswiped!" And, to make it even worse, this presentation looks exactly like the last one, same template, same order of bullets; the only difference is the words have been changed.
Unfortunately, many people equate the word presentation with PowerPoint® and have become over-reliant on the software as a vehicle for "communicating" just about anything. As a result, we are in danger of losing touch in this high-tech world. It seems the more connected we get the more disconnected we are becoming. It doesn't have to be this way. The right blend of technology and human connection is the answer. Professional powerful presentations are more about your ability to know your subject matter and communicate it in a way that is understood by you connecting with the audience rather than you having numerous slides flying in and out as you stand to the side and read to the audience.
Most presentations fail because the speaker has not taken time to adequately prepare. There's more to it than opening PowerPoint®, picking out a background and adding bullet points. More to come in future posts.